"The Mountain Bike World Cup is the toughest on the rider and equipment. Building wheels for the pros takes a lot of know how and experience. Joe Young is one of the few wheelbuilders who has my whole…
Over the years, Joe has distilled his experience almost into a philosophy. It is fun to listen to him talk. Especially while he works. "The bicycle wheel is an integral part of bicycle design. Whate…
Rolling on Mavic Open Pro Ceramic with DT Swiss 240S hubs built by Joe over 4 yrs ago. Never have had to true them. Been riding over 27 yrs and hands down best built wheelset I've ever owned!!
Best wheels anywhere!!! One word Joe…. Fantastic!
Joe built a set of wheels for me in September 2010. Upon delivery the spokes measured within 5% of each other in tension using an FSA (Jobst Brandt design) tension meter. That's less than the accura…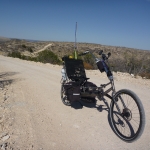 I have ridden only Joe Young wheels since discovering them about 8 years ago. Previous to using Joe's wheels, I broke as many as 4 or 5 spokes each summer. As a recumbent bike rider, Joe was quick t…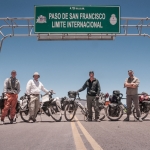 Joe,

I hope this finds you well!

We were last in touch when you were making wheels for my brother Erich, and for my friend Matt. The group of us had a fantastic time on that trip, with three successfu…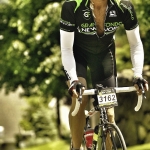 Hey Joe!
It'll take a tank to destroy your Joe Young wheels! I've never had any problems with any of my 5 wheels from you (until that insomniac driver nearly ran me over last year)! My back was br…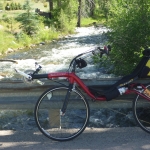 The Velocity A23's paired with my old hubs are sweet! Thanks for the great recommendation. The wheels you made are the best. Here she is near Wolf Creek in Colorado.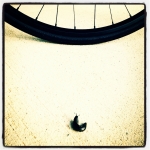 Mr. Young!
Hey now! Hope all is well in your world! I just wanted to shoot you a little update on the wheels you built for me about 3.5 years ago (NMSW velocity aerohead to DA 36h with the odd NJS slo…